I replaced my cleat from yellow one to blue one.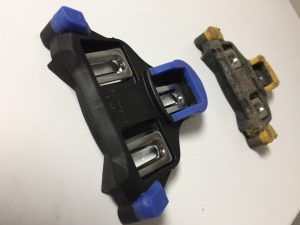 It means I changed float from 6 degrees to 2 degrees.
As you might know, There are 3 kind of cleats.
Float: (yellow) 6 deg,(blue) 2 deg, (red) 0 deg.
so, yellow one is for bigger.  red one is for expert.
I used this yellow cleats for one year and 3 mouth.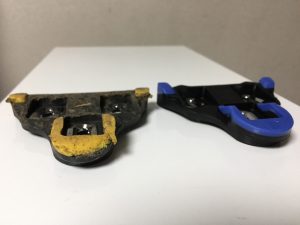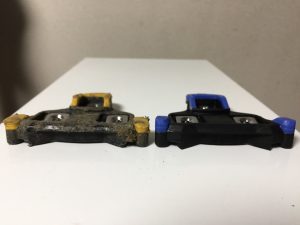 This is user's manual of SPD-SL Pedals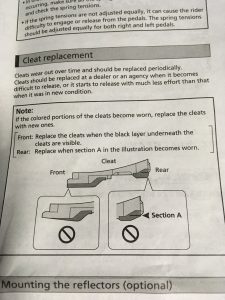 My shoe and new cleat!!